Have you ever built a house with lego? What if you could live in one?
Such houses rest on the curves of the Himalayas, made from stone, wood and mud.
We realise just how tiny we really are when we see these homes twinkling like stars from afar, and we zoom into our lives which revolve in these tiny corners. Such is this moment of an abode, in Hamta Valley (located only 7 km from the Manali Mall Road).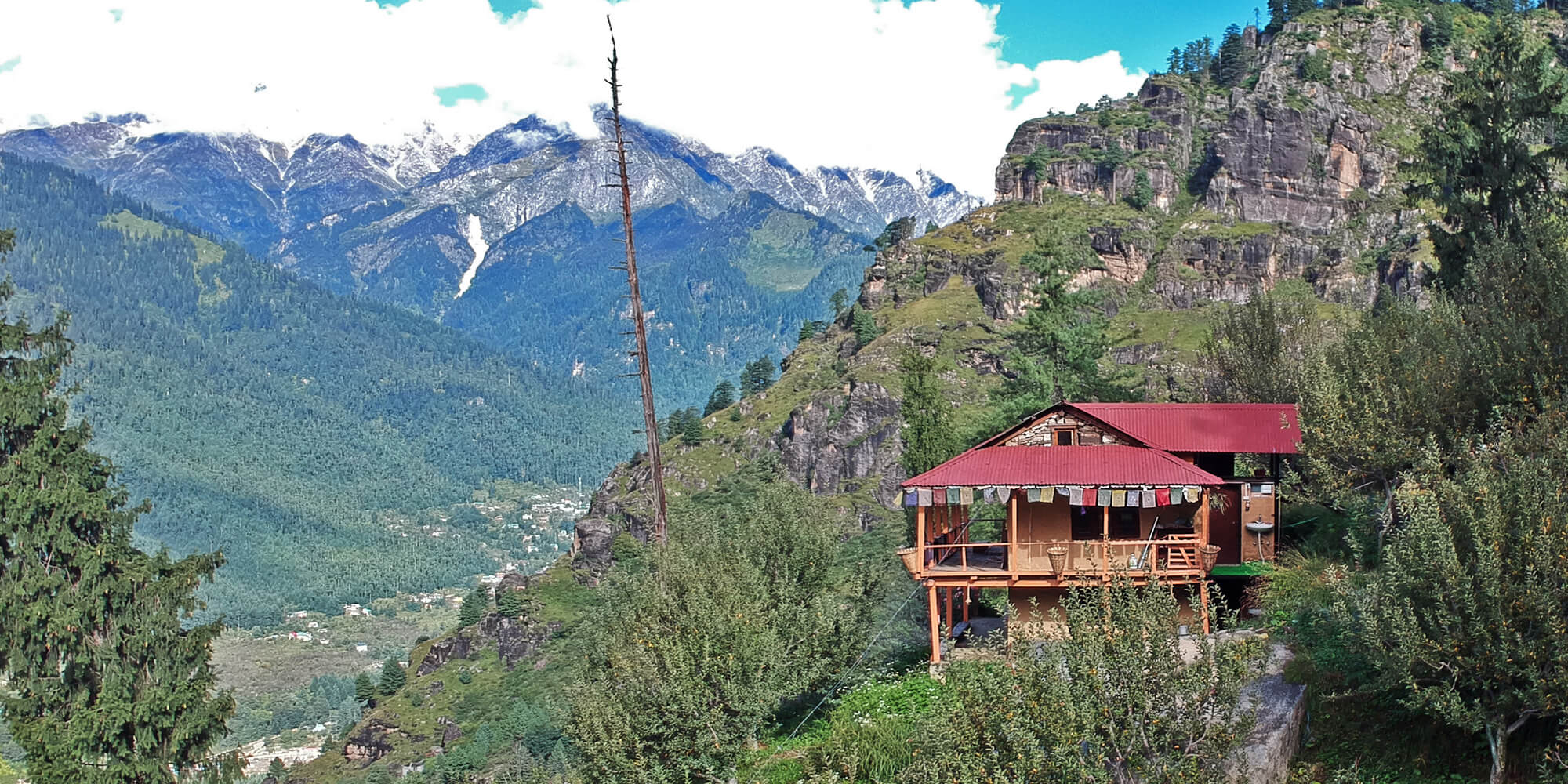 Named, Kilta House, this 100-year-old Himachali Kath Kuni house was converted into a backpacker hostel when, very consciously, we came up with a thought. Most tourists who visit Kullu-Manali end up living in new age guesthouses —something that feels just as regular as any hotel anywhere else in the world. So we decided to offer something different. We rented a nearly 100-year-old abandoned Himachali Kath Kuni house (where 3 generations have lived before) and made it a backpacker hostel.
For those who don't know…'Kath Kuni' is derived from two words, 'kath', meaning wood in Sanskrit, and 'kona', which means corner. Characterised by the layered interlocking of wood-and-stone, the stone plinth, double-skinned walls, and intricate wooden carvings, Kath Kuni architectural structures, native to Himachal Pradesh, are the epitome of beauty. More technical gibberish for when you will visit us !!
To make it better, we found ourselves surrounded by a 200-tree apple orchard and nothing else.
We offer a mix of private rooms, dorms and tents (2-men/ 3-men and 5-men tents).
We do have wifi, a hot shower, an in-house cafe, and other things you can expect in a hotel.
And yes, we do organise activities (trekking, paragliding, river-rafting, and winter activities like snowboarding, skiing, winter Gypsy rides, and Igloo stay, among others).